At Legacy Pet Foods
We manufacture the absolute best raw pet food using only the purest ingredients.
"Our goal is the see pets enjoy a healthy life eating quality food"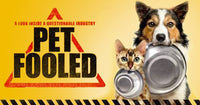 WHAT'S IN DOG FOOD???
Have you ever actually taken a close look at the ingredient label on traditional Kibble food?
Learn more!